This team building game helps remote teams to socialize!
If you are working remotely, the chances are high that you miss the typical watercooling conversations over a coffee in the kitchen. Suddenly all meetings focus on actual work topics. Small talk with colleagues, however, is quite important for the team health. You should get to know each other personally as well!
The Virtual Coffee Chat is designed for those regular virtual coffee breaks or online team building events! Just schedule an online meeting for informal chats and add the link to the game. It will loosen up the work atmosphere and you will learn more about each other! Online team building can be so easy and fun!
Game in a nutshell
---
answer icebreaker questions!
guess who said what!
go through answers

1-by-1!
2-16 players
15min / question
How does it work?!
Just create a game and share the link with your pals. The game host can select an icebreaker question that all of you will then answer:
What movie would you recommend?
What's your go-to karaoke song?
Where did you start your career?
What's one thing you're learning now?
What chore do you like the least?
Once you've done that, you will see all answers and try to guess who said what. If you are a smaller round you can give a fake answer as well to make it more difficult for the other players.
Going through the answers one by one will give everyone the chance to talk and start interesting conversations.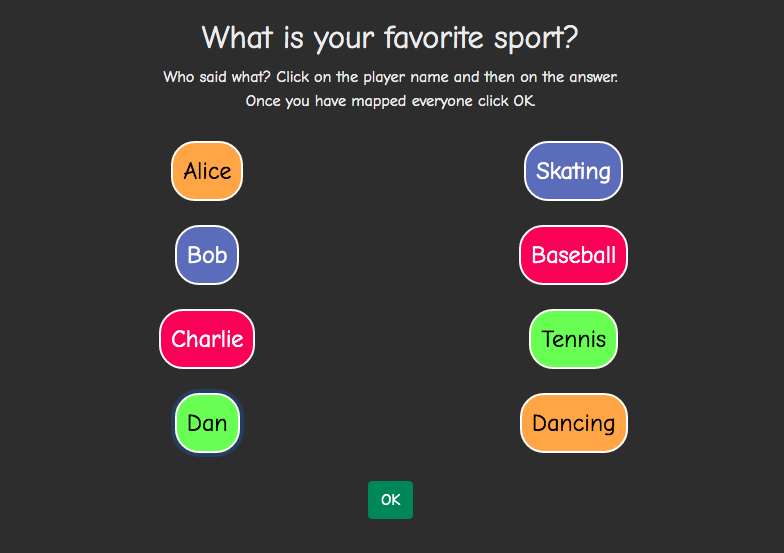 Going through the answers one by one will give everyone the chance to talk and start interesting conversations.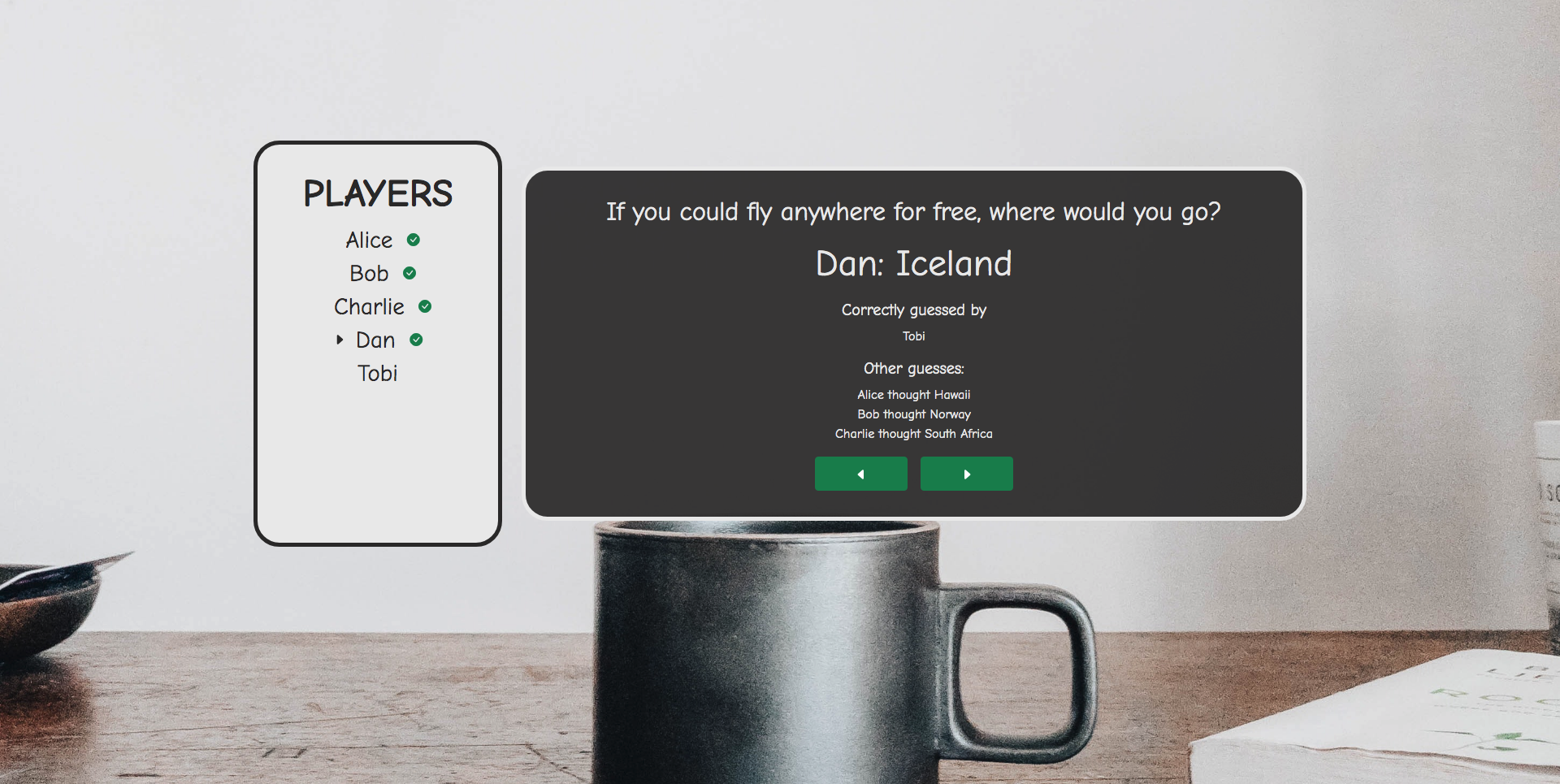 Get to know your colleagues - from home!
If you are looking for an online activity such as a team building event or a game to play with friends that is not only fun but actually leads to interesting conversations then you should use the Virtual Coffee Chat.
It is a simple icebreaking game where you get to know each other better! You can set it up within a minute and the best thing is, that it sparks meaningful conversations so that you improve the social connections in your remote team.
You can find more virtual coffee break topics and ideas on Team Building Hub.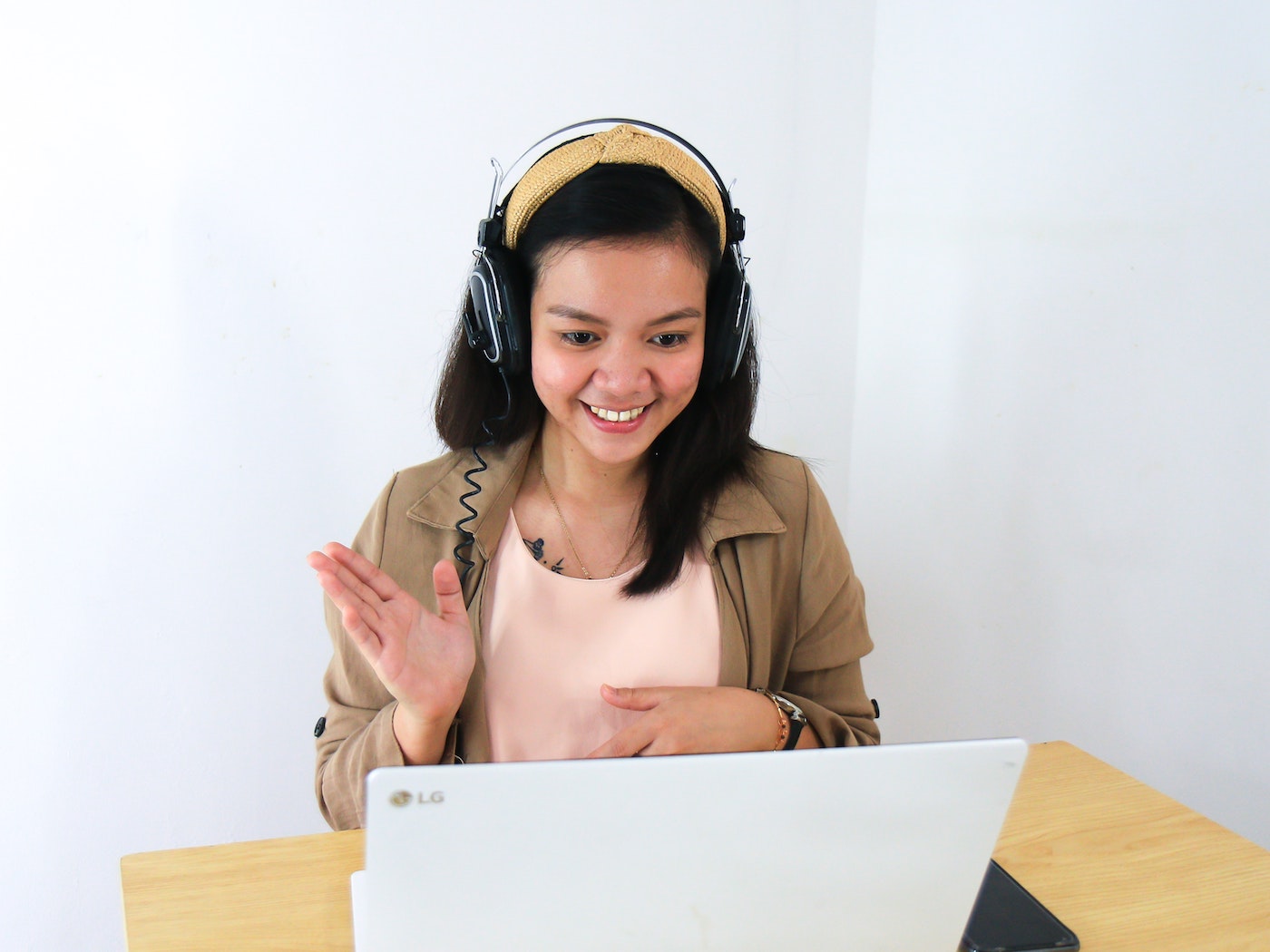 Never run out of topics to talk about!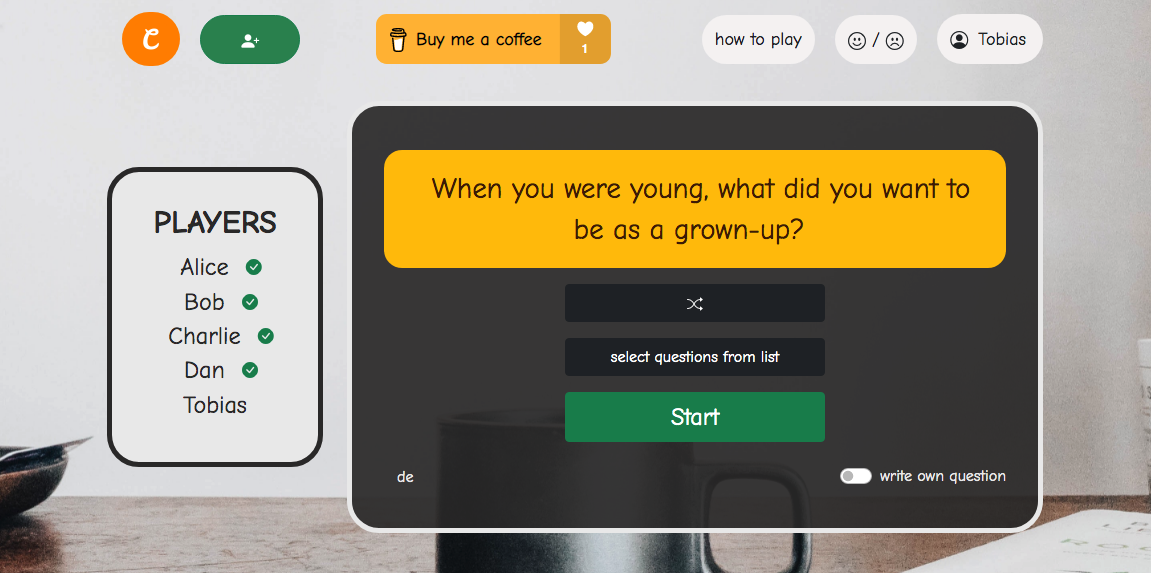 As host you can select questions from a long list or even write your own questions!
Never run out of topics to talk about!
I recommend to start with one of the preselected questions. But you are not limited to those! In fact you can chose out of >100 great icebreaker questions!
The questions are also available in German. Just click the button in the bottom left corner to toggle between English and German.
You have a particular question in mind but it's not listed? No problem! You can also write your own questions!
Show your employees that you care!
Remote work itself is a great benefit already. But it can also be lonely. The social interactions with colleagues is quite important. Plan regular coffee breaks e.g. every three weeks so that you can socialize together!
To show your team they are appreciated, you can make your event stand out by equipping your remote team with food and drinks via Hoppier.
About me
My name is Tobias Riemenschneider and I developed this app in my free time during the lockdown.
My mission is to enable remote teams and people in home office to stay in touch with their family, friends and colleagues - despite the distance! I hope this app helps you to build better relationships by asking inspiring questions.
If you like the app please support me by sharing the link or buy me a coffee 🙂
About me